|
Theralase Files Health Canada Approval for Next Generation Therapeutic Laser
|
February 9, 2015 (Source: Accesswire) — Theralase Technologies Inc. ("Theralase") (TLT:TSXV) (TLTFF: OTC Pink(R)) announced today that it has successfully completed the design of the next generation therapeutic laser, the TLC-2000, and has filed for Health Canada approval via a Class 3 Medical Device Licence application.
According to Health Canada guidelines, approval of a Class 3 Medical Device Licence is expected within approximately 75 days, which would indicate final approval on or about April 2015.
Food and Drug Administration ("FDA") and Conformite Europeene ("CE") approval of the TLC-2000 will be submitted in March 2015 and is expected on or about June 2015.
The Theralase TLC-2000 is a next generation patented biofeedback therapeutic laser system that the Company has researched and systematically developed over the last 12 years, commencing with the issue of US patent 6,413,267 on July 2, 2002.
Between 2003 to 2009, extensive scientific research of the laser biofeedback technology was completed by analyzing the light propagation and associated attenuation (reduction) through tissue via: computer modeling, phantom technology (materials that optically behave the same as tissue) and finally verification and validation through established animal models.
From 2010 to 2014, Theralase completed the development of the alpha, beta and pre-production level prototypes.
The TLC-2000 biofeedback therapeutic laser system possesses patented Cell SensingTM technology, which allows the TLC-2000 the ability to "sense" how deep the damaged tissue is located within the body and then deliver a precise dose of healing light energy to the injured tissue to heal it faster and most effectively than previously attainable. The TLC-2000 automatically adjusts to a patient's physical characteristics, thus is "patient specific" in the delivery of its energy, adjusting its parameters in relation to each patient treated. The ability to deliver exact doses of light energy to precise depths of target tissue enables the TLC-2000 to provide superior efficacy and accelerated healing for patients, unattainable by any competitive technology. The TLC-2000 is also a learning device that analyzes the clinical efficacy of each treatment delivered, optimizes the clinical protocols accordingly and then relays this new clinical treatment information digitally to each healthcare practitioner, who uses the technology. The healthcare practitioner, regardless of their geographical location, is thus provided with continually optimized clinical treatment protocols to treat their patient's conditions on a real time basis.
The Theralase(R) TLC-2000 biofeedback therapeutic laser system with patented Cell SensingTM technology is a quantum leap forward in therapeutic laser technology, being able to adjust to a patient's physical profile in a matter of seconds and then deliver a precise, clinical dosage of energy to their specific condition in a matter of minutes. Clinically effective dosages specific to numerous conditions are stored in a Health Insurance Portability and Accountability Act ("HIPAA") compliant cloud databank and are available real time to all practitioners utilizing the TLC-2000 therapeutic laser system via internet connection to a tablet, which wirelessly connects to the therapeutic laser probe.
By providing healthcare practitioners with a sophisticated medical technology, like the TLC-2000, for delivering laser light energy to tissue, the repeatability and reproducibility of clinical efficacy for each and every patient will be enhanced, an issue that has plagued the therapeutic laser industry for years and prevented this technology from entering mainstream medicine.
Theralase in keeping with its mandate of world class customer service will allow every Theralase customer, the ability to trade up to the new state of the art TLC-2000 laser system. In order to allow all healthcare practitioners a common tool to use in the delivery of precision therapeutic laser treatments to their patients, Theralase will allow purchasers of competitive products the ability to trade up to the TLC-2000 technology, under certain terms and conditions.
Theralase intends to employ a recurring revenue model; whereby, the Company will share in the revenue generated by the TLC-2000 laser system. Practitioners participating in the program will pay between $150 to $600 per month, dependent on the number of laser probes (up to 4 laser probes can be used with the TLC-2000 technology allowing for a 75% reduction in treatment times) for 60 months and at the end of the 60 month term $75 to $300 per month (dependent on number of laser probes); thereafter, to maintain their ongoing: equipment warranty, marketing support, clinical and scientific support and software upgrades.
Theralase's corporate mandate is to capture 0.05% of the $100 billion dollar pain market in Canada and the US, within five years of launch, representing aggregate gross revenues of $50 million. Theralase intends to achieve this goal through the direct sales, marketing and distribution of the patented TLC-2000 product.
The Theralase TLC-2000 biofeedback therapeutic laser technology is patented in: the United States, Canada, the United Kingdom, France, Spain, Italy, Germany and Belgium. Theralase therapeutic laser systems are manufactured in an ISO-13485 internationally certified medical manufacturing facility, located in Toronto, Ontario.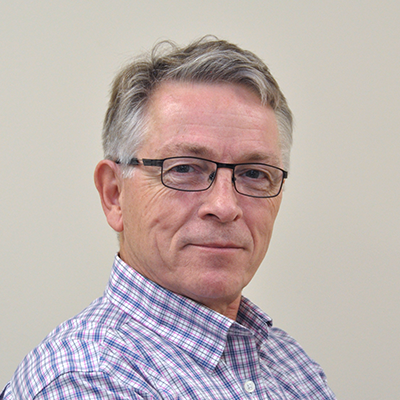 Wayne Embree, Vice President Engineering, Theralase stated, "I am delighted that our engineering team has completed the required design changes of the next generation TLC-2000 therapeutic laser system and has filed a Class 3 Medical Device Licence application to Health Canada for final regulatory approval expected in April 2015. The TLC-2000 is the most effective therapeutic laser to enter the medical marketplace and has demonstrated an ability to deliver exact doses of energy to specific tissue structures on a patient specific basis. It is this patented feature that will set the TLC-2000 apart from any of the competition and establish it as the gold standard therapeutic laser for eliminating pain, reducing inflammation and accelerating tissue healing throughout the international medical community."
Roger Dumoulin-White, President and CEO of Theralase stated that, "I am elated that Theralase's long research and development journey to launch the next generation therapeutic laser is about to be fulfilled in April 2015. Development of the TLC-2000 has taken dozens of scientific researchers, healthcare practitioners and design engineers thousands of man hours over more than a decade to bring this state-of-the-art technology to market. The TLC-2000's patented Cell SensingTM technology has the ability to automatically "sense" the source of a patient's pain and then target it safely and effectively to eliminate it with no side effects, no discomfort and with no pharmaceutical drugs. The TLC-2000 provides the repeatability and reproducibility that the medical community has been waiting for to allow therapeutic lasers the opportunity to enter mainstream medicine. In combination with the commencement of our Health Canada and FDA Phase I / II a clinical trial in humans for Non Muscle Invasive Bladder Cancer ("NMIBC") slated to commence in the middle of the year, 2015 is shaping up to be a very exciting year for Theralase."
About Theralase Technologies Inc.
Founded in 1994, Theralase Technologies Inc. ("Theralase(R)") (TSXV: TLT) (TLTFF: OTC Pink(R)) designs, manufactures and markets patented super-pulsed laser technology used for the elimination of pain, reduction of inflammation and dramatic acceleration of tissue healing. Theralase has sold over 1,200 systems to licensed healthcare practitioners, including: medical doctors, chiropractors, physical therapists and athletic therapists. Theralase has been so successful in healing nerve, muscle and joint conditions in clinical practice that Theralase's scientists and clinicians have now turned their attention to investigating the application of its lasers in the destruction of cancer, using specially designed molecules called Photo Dynamic Compounds ("PDCs"), which are able to localize to the cancer cells and when light activated, destroy them.
Additional information is available at www.theralase.com and www.sedar.com .
This press release contains forward-looking statements, which reflect the Company's current expectations regarding future events. The forward-looking statements involve risks and uncertainties. Actual results could differ materially from those projected herein. The Company disclaims any obligation to update these forward-looking statements.
Neither TSX Venture Exchange nor its Regulation Services Provider (as that term is defined in the policies of the TSX Venture Exchanges) accepts responsibility for the adequacy or accuracy of this release.
---
Raj Shah has been a member of the InvestorIntel.com team for the last nearly 9 years. Recruited from Merrill Lynch, he has over 13 years' ... <Read more about Raj Shah>
---